The cold winds and howling snows have not slowed down our planning for the Spring. We have been hard at work placing seed orders, creating planting schedules, updating equipment, and all of the things that allow us to run a smooth operation once the hectic start to the season arrives.  While winter may get some folks down, we've found some great strategies to cope with Old Man Winter.
1. Grow Something….
Even if it's just a beard.
Or you can make like us and grow something to eat. We've loved growing a variety of micro-greens for restaurants this winter. When you have something growing, it feels like Spring must be just around the corner…even if it isn't.
2. Embrace the Great Outdoors
But how can you not…
Winter in Maine.
4. Reconnect
It has been such a pleasure reconnecting with friends at Sustainable Bowdoin and the Bowdoin Dining Service this winter. Can't wait to take part in a panel discussion of the film "Growing Local" tomorrow night!
5. Get Creative
Find something, and transform it into the unexpected.  After we cleared our trails this fall, we found we gathered a number of white birch logs.  I thought why not make an ipad/ipod docking station.  I think it turned out pretty great.  Perhaps GROMAINE has found a new product?
6. Have Fun
I don't know about you, but the right music can quickly wash away winter woes.  And if it's amazing music you are looking for look no further than Middle Mountain.  Our good friend John has recently released "By Way Of". It is filled with incredible instrumentals. Guitar. Piano. Sax. You will not be disappointed.  Be on the listen out for more of John's music when we release our podcast later this Spring.
Catch a live show from our friends the Ballroom Thieves.  We just saw them at Port City Music Hall with the Maine Youth Rock Orchestra (phenomenal young instrumentalists).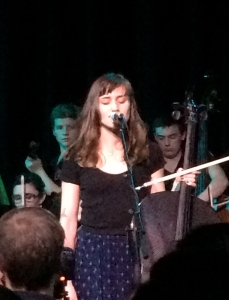 http://www.ballroomthieves.com/live/
http://www.maineyouthrockorchestra.org/
Or head to the mountain and shred it up like my wife at Shawnee Peak.
http://www.shawneepeak.com

Speaking of delicious, I can't believe I had never been to Portland's Urban Farm Fermentory. If you want to energize on a cold winter day stop in and try their potent, probiotic kombucha.  Might we suggest the half juniper/half ginger concoction?
http://www.urbanfarmfermentory.com/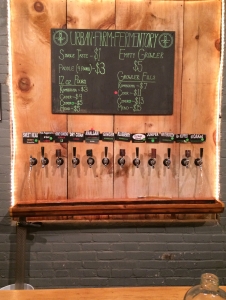 8. Look at things with a Fresh Perspective
Just because.
9. Exercise Regularly
Enough Said.