10:  To the 10+ restaurants, markets, and stores that have added our produce to their menus and coolers this year, we send you a very special thanks.  If anyone is looking forward to enjoying an amazing meal this evening to celebrate New Years, or are thinking of cooking at home, here are the links to phenomenal people and establishments to check out:
Vignola Cinque Terre http://www.vignolamaine.com/
Back Bay Grill http://www.backbaygrill.com/
Elsmere BBQ www.elsmerebbq.com
555 http://www.fivefifty-five.com/
The Kings Head http://www.thekingsheadportland.com/
Enio's http://www.enioseatery.com/
Local Sprouts Cooperative http://www.localsproutscooperative.com/
The Blue Spoon http://bluespoonme.com/is_good/
David's 388 http://www.davids388.com/
East Ender  http://www.eastenderportland.com/
Rails http://railsmaine.com/
Cindy's Sub Shop https://plus.google.com/102666004315479593914/about?gl=us&hl=en
Rosemont Market and Bakery http://rosemontmarket.com/
The Fresh Approach http://www.freshapproachmarket.com/
South Portland Farmer's Market  https://www.facebook.com/pages/South-Portland-Farmers-Market/232863980062413
9: The number of months we've been able to supply our community during 2014.  We are going to grow in all 12 next year!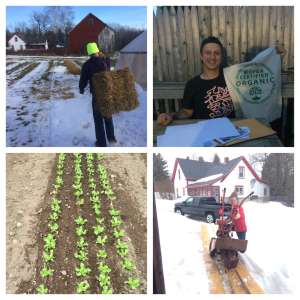 8: The number of tons of organic compost we shoveled onto our field.  Thank you for not being 9 tons.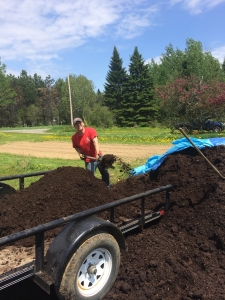 7: The number of relatives who, through blood sweat and tears, have helped us find success in 2014.  This a very low estimate. Just in the picture below you can see my uncle, 2 different cousins and my wife's handy work. We sincerely thank you for putting up with us.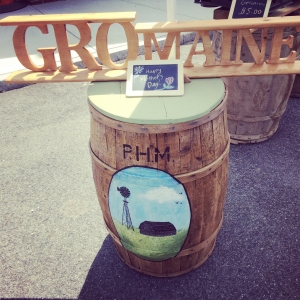 6: Number of nice people we have met while donating to the Good Shepherd Food Bank this year.  Thank you to all the incredible work you do throughout our state.
www.gsfb.org  ; https://twitter.com/FeedingMaine
www.cookingmatters.org  ; https://twitter.com/CMinMaine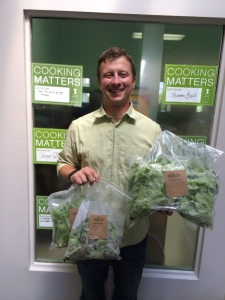 5: The number of barrels on display each week at the SoPo Farmers Market.  Thank you for being built to last for the long haul.  Thank you to both grandfathers and our great grandfather for passing them down through the generations.
4: The number of tires we were able to free from their snowy confines while gathering fir tips.  Thank you for not being 8 tires.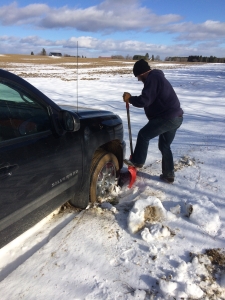 3: The number of days we spent meeting hundreds of visitors to our stand at the Common Ground Fair.  We can't wait to see you again next year.
http://www.mofga.org/thefair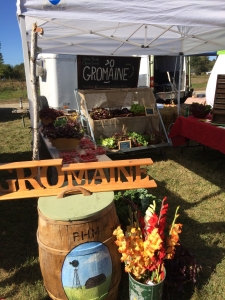 2: The number of refrigerated trailers we were able to build and use without incident during 2014.  Thank you to Lady luck that our crazy ideas worked.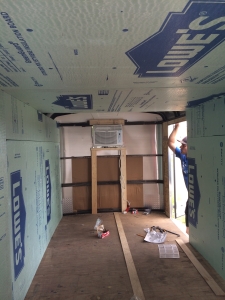 Also, we thank the two moose who so thoroughly committed to a healthy regimen of antioxidants by eating our organic kale.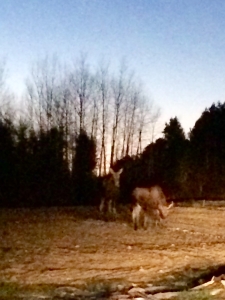 1: To our very first sprout…Thanks for growing little buddy.